Taichung Chenggond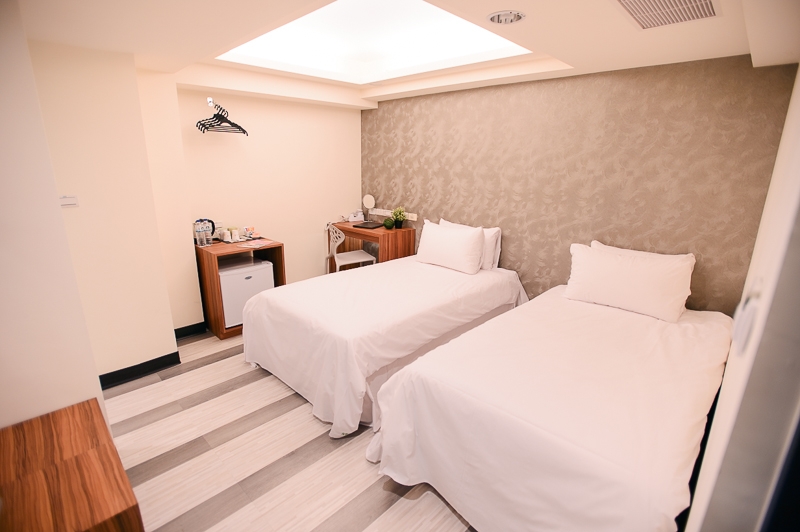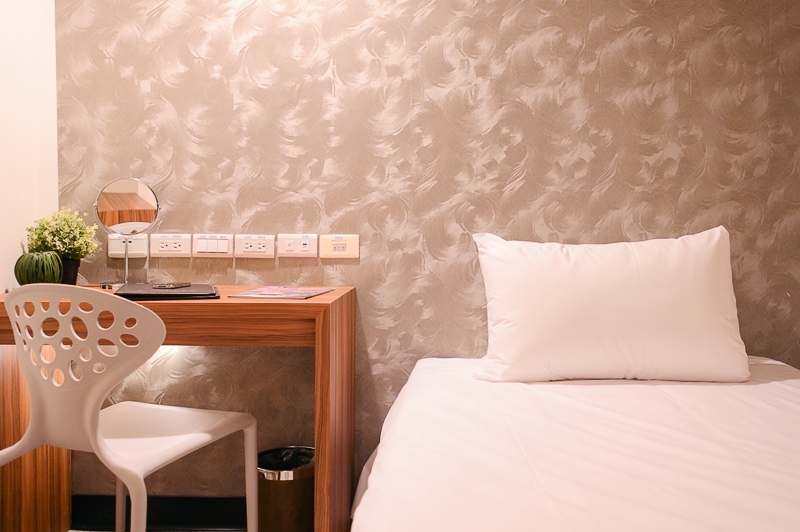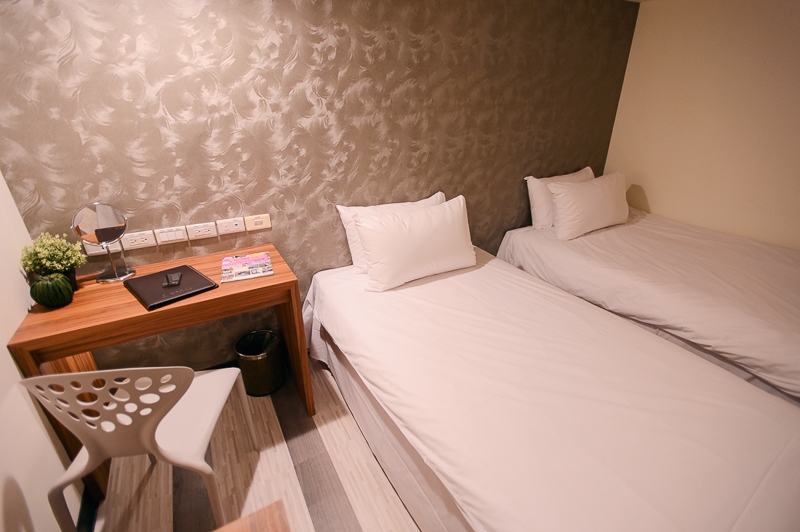 Twin Room
https://www.ezhotel.com.tw/ruishi_m/index.php?langtype=1&hotelid=4
| | | | | |
| --- | --- | --- | --- | --- |
| Rate | Lodging | Rest | Policies | Taxes included |
| Regular | 4680 | 2hrs | Extra adult | 300/Limit 1 |
| Sun-Thu | 1580 | 300 | Extra bed | No |
| Fri-Sat | 1980 | 300 | Breakfast/Supplies | Included |
| Overtime | 150/1hr | 150/1hr | Check-in/out | 17:30 / 12:00 |
Booking
Facilities
HOTEL FEATURES

Restaurant

Business Center

Meeting Facilities

Gym/Fitness Facilities

Disabled Facilities

Non Smoking Rooms

Elevator

Car Park

Ironing Board

Kitchenette

Microwave

Bicycle Rental

Room Service

Balcony/Terrace

AMENITIES

Television

Hair Dryer

In Room Safe

DVD/CD Player

Satellite/Cable TV

Inhouse Movies

Internet Access (Charges Apply)

Wireless Access (Charges Apply)

Bathtub

Hotel Introduction

Complimentary Bottled Water

Tea bags/Coffee Bag

Shampoo

Shower Milk

Cleanser

Towel

toothbrush/toothpaste/comb
Description
For 2 guest(s)
2 single bed(s)
Meal Service: Complimentary Breakfast for 2
TWD 300 for additional guest sharing existing bed. Charge to be paid upon check-in. Breakfast included. Toiletries & Beddings included.
Amenities: In-room wireless internet access / Toiletries / In-room wired internet access / Cable TV Programs / Bathroom (with bathtub) / LCD TV / Hairdryer / Complimentary Daily Newspapers /
Other Facilities: Views available
Service Charge & Taxes included.